Izza Kizza: Dropping Rhymes and Replying to E-mail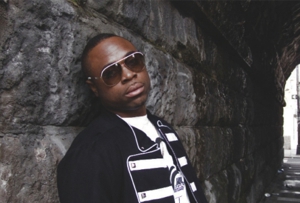 Hailing from Valdosta, a sleepy South Georgia town known for azaleas and high school football, the inventive MC known as Izza Kizza spouts goofy but clever lines that reference The Sixth Sense and encourage listeners to "party 'til you're narcoleptic," flowing in a deep voice that falls somewhere between Mike Doughty and Mr. Bubbles. His music recalls some of hip-hop's best and most playful moments (like the classic 3 Feet High and Rising, and Deltron 3030), and he tentatively plans to drop his first full-length in early 2009. Meanwhile, he's collaborated with Missy Elliott and legendary beatmaster Timbaland, and he's posted a Family Guy viral-video promotion on YouTube that finds baby-genius Stewie Griffin asking, "What the deuce is Izza Kizza?" From the mouth of Izza himself, here are three more reasons to get down with his unorthodox talent:
1. He wants to get to know you better.
I'm at my MySpace and I'm talking to people all the time. I'm on the blogs—I will always answer you. If you wanna come ask me, "What's your favorite toothbrush?" I'm gonna say, "Oral B." Ask me whatever you want. There are a lot of ways to get to know Izza Kizza, and Izza Kizza wants to know you.
2. He's the voice of the voiceless.
I'm a variety rapper. I could do a record with 50 Cent, then a record with Weezy, then a record with Kanye. Everybody's got something to say. Me, I'm just a voice who's speaking for the people who can't. Somebody might feel like saying "red wine," and can't say it, so I'm gonna say it for them.
3. He'll make you a mixtape.
Every other month, I'm going to drop a new mixtape. We're going to do a Michael Jackson mixtape, then a Prince mixtape. I'll go get Earth, Wind & Fire's greatest-hits album, put my flavor on it and do a mixtape. I'll go back and get an Otis Redding album and put my flavor on it. Right now, we're just brainstorming.
Others Tagged With