John Turturro to direct film version of an Italian classic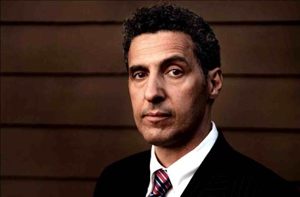 With more than 80 films, plays and TV shows under his belt, actor John Turturro (The Big Lebowski; O Brother, Where Art Thou?) will go behind the camera with his new project. Turturro is slated to direct a remake of Souls of Naples, Variety reports, marking his fourth time in the director's chair.

The film will be an English language adaptation of the Italian play originally titled Questi fantasmi, which Turturro starred in at the Duke Theatre in New York in 2005. A classic Italian comedy, the play is set in Naples, Italy, in 1946, and follows a young couple, Maria and Pasquale Lojacono, as they move into a haunted villa complete with ghosts, nuns, forbidden lovers and death.

This incarnation of Souls of Naples, however, isn't the first silver screen adaptation; perhaps the best-known version of the film is the 1968 Italian version, which had the same title as the play, and starred a young Sophia Loren as Maria.

According to Variety, the film is slated to begin shooting in Naples next year, with Turturro directing and Domenico Procacci producing. "Admittedly, we are doing something quite odd: having an American director filming an Italian classic in English in Italy," Procacci told Variety. "But the show was very well received in Naples by the people who have this play in their DNA."

Related links:
John Turturro on IMDb
Review: Romance and Cigarettes
YouTube: Turturro in The Big Lebowski

Got a news tip for Paste? E-mail news@pastemagazine.com.

Others Tagged With