Leonardo DiCaprio founding Atari as Nolan Bushnell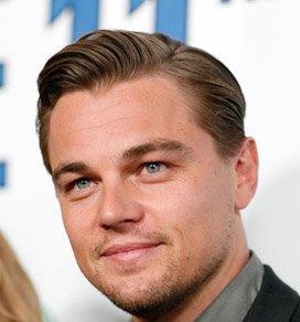 The rise and fall of the Atari empire is one of the fabled stories from the early days of video gaming, before games had elaborate orchestral soundtracks or fancy 3-D graphics. Heck, even before they had scrolling screens and a sound chip that could make more nuanced noises than "blip" or "bloop." As fascinating as this all is from a historical standpoint, it's a bit surprisng that this tale is being turned into a feature film with Leonardo DiCaprio as the star.

Atari
will be a biopic of Atari founder Nolan Bushnell. Bushnell was influential in starting the company and figuring out its direction into home consoles. He was equally influential in losing interest in Atari during this time to work on Chuck E. Cheese entertainment theaters (no, seriously), until the Atari crash of 1983 and the Chuck E. Cheese bankruptcy of 1984. Dark days for gamers and lovers of anthropomorphic mouse-robots alike.
Most of all, Bushnell was an entrepreneur, who continued founding companies throughout his life. In a way, then, the role makes sense for DiCaprio given the actor's previous work as Howard Hughes. However, Bushnell's life is less a case of OCD than rampant geekdom. DiCaprio's company, Appian Way, is producing, so it seems likely that he'll stay on the job.
Variety
reports that Brian Hecker and Craig Sherman are writing the film, and given Hecker's past, it seems likely that he may direct it as well.
Related links:
News: Leonardo DiCaprio, Warner Bros. remaking Akira
News: Martin Scorsese and Leonardo DiCaprio: Together Again
Leonardo DiCaprio on IMDb
Got news tips for Paste? E-mail news@pastemagazine.com.
Others Tagged With