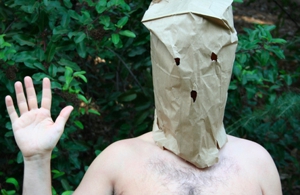 Release Date: July 25
Directors/Writers: Jay and Mark Duplass
Cinematographer: Jay Duplass
Starring: Ross Partridge, Steve Zissis, Greta Gerwig
Studio/Run Time: Sony Pictures Classics, 84 mins.

The Duplass Brothers engineer lo-fi fun in genre-spanning horror spoof
Jay and Mark Duplass, the duo behind 2005's The Puffy Chair, construct their latest indie venture with the craft and precision of Russian nesting dolls. What initially starts as a deadpan comedy undergoes a series of tonal facelifts, shifting between mockumentary, horror and drama. The plot follows a quartet of wannabe filmmakers (a role the brothers claim to be intimately familiar with from past experience) who retreat to a remote cabin to create a handheld-video masterwork. The film assumes an improvisational direction that avoids manufactured plot beats and rehearsed performances, letting the characters stutter and fumble into vérité extremes. But like their scripting skills, the filmmakers create a singular vision where even undercooked acting, intentional or otherwise, only contributes to the feature's quirky premise and DIY aesthetic. While Baghead isn't without missteps, its minimalist production houses a clever little gem of independent filmmaking that fits snugly into every genre it test drives.
Others Tagged With