Baron-Cohen, Ferrell to star in another Sherlock movie?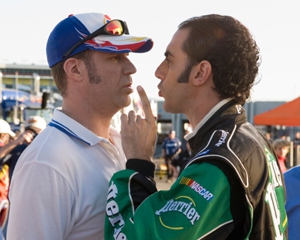 "When you have eliminated the impossible, whatever remains, however improbable, must be the truth."

And here we thought that House was going to be the best treatment of Sherlock Holmes that we would ever see. If it were somehow possible to harvest the kinetic energy of a Victorian author turning in their grave because their work was being adapted into modern media, then we could stick a conduit into Sir Arthur Conan Doyle's coffin and tell Al Gore to quit campaigning for renewable energy. Columbia Pictures just announced an untitled comedy film starring Sascha Baron-Cohen as Sherlock Holmes and Will Ferrell as Watson, with the ever-present comedy maven Judd Apatow on board for production. At this rate, Sherlock Holmes is going to be to the late 2000s what the killer asteroid was to the late 1990s.

A comedic treatment might be just what the good detective needs. After all, recent re-imaginings have been, shall we say, less than worthy of the illustrious name of Sir Doyle. Now, the only question left is who could possibly play James Moriarty. Hell, why not just toss John C. Reilly in there and call it a day?

This could be one worth keeping your eye on. There hasn't been this much potential (sexual) tension between two main characters since... well... Good thing they work well together. The game is afoot, Watson!

Related links:
News: Sascha Baron Cohen's Bruno movie sets release date
News: Judd Apatow unveils star-studded cast for Funny People
YouTube: The Hound of the Baskervilles trailer

Got a news tip for Paste? E-mail news@pastemagazine.com.

Others Tagged With