Catching Up With... Gary Louris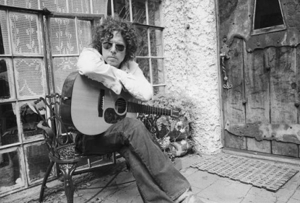 Mark Olson and Gary Louris recently announced that they're getting back together and making an album. Paste editor-in-chief Josh Jackson spoke with the pair about the news last week. Here is his full conversation with Louris:

Paste: So, how did this record come about?
Gary Louris
: I think it started back in about 2001 when some people reached out to Mark and myself to write a couple songs for a movie called
The Rookie
, and that was kind of the impetus to get Mark and I going again as far as a dialog. You know, we hadn't really talked to each other and dealt with certain issues, post-Jayhawks things, and we just didn't communicate. Then we worked on these songs and kind of talked about everything and got to know each other again. After that, we wrote some songs, and they didn't use them in the movie, but one of them ended up on Mark's last Creekdippers record. And we just reconnected, you know? We just realized how much we missed each other as friends and as musical cohorts and went on from there.
Paste: How has the chemistry been this time around?
Louris: I think it's as good as it ever was. I think after we did that—wrote the songs and then we started being in touch—we decided we wanted to play some shows together. And after we did that, we realized, "Well, we don't want to just play all the old songs. We want to write new songs." They just come easily for us. Mark and I just write well together; we just complete each other in many ways, and so it's just been great. We wrote a lot of songs for this record very quickly, and it just was, I don't want to say effortless, but it was, it wasn't hard.

Paste: That's great. Any difference you feel in the music and the content this time around?
Louris: Well, I think both of us have lived a lot since the Jayhawks, and we've gone through our own chapters of our lives. We just are a little older and—and I don't know if we're wiser, but I feel like the music we make isn't punk rock, it's not kid rock, you know? It's like stuff that gets almost better with experience. It's almost even more collaborative than it was in latter stages of the Jayhawks. We're really writing the songs. Every song is pretty much together, 50/50. And [we're] starting from scratch a lot of times, which is a little different than the latter-day Jayhawks where we'd each have our songs and we'd kind of tweak them together.
Paste: Well, both of you guys have had opportunities now to do solo stuff and have your own musical vehicle. As you came together, did that help to have gotten that under your belt?
Louris: Well, I think it has helped. Another thing that's different this time around is we both kind of got into a finger picking, Irish-folk picking style. That is something we didn't do that much of with the old Jayhawks, and so that was something we kind of explored, which led the songs into certain directions. But I think we're just... I think we're better musicians in many ways than we were when the Jayhawks left off.
Paste: Any particular reason that this isn't a full-band Jayhawks album?
Louris: Well, I think that chapter was over with to a certain extent, and I think we wanted to see what it was like, just the two of us. I think, you know, there were reasons the Jayhawks disbanded, and, uh, some are clear and some aren't. But at the time I think a lot of people in the band were just tired of doing the same thing with the same people, and sometimes we felt like we were hitting our heads against the wall a little bit. And, so, I don't know. I think it was just one of those things where we wanted to—didn't want to feel necessarily, uh, obliged to—be a Jayhawk anymore. And there are contractual issues too, people sometimes don't understand, but you know. If we start recording as the Jayhawks, then we're un-American again, we're part of Rick Rubin's world that dictates a certain wait—waiting and seeing kind of process, you know, and that connects us with everything that went before. I think this is a way to feel like we were starting off on a new foot.
Paste: I talked with Mark this morning, and he said you guys are going to be touring soon together again, and that you'll come back to the States early next year, so I'm looking forward to that.
Louris: Yeah, we're going to do a, kind of a press junket where we go to Europe and play and do press in a town or a country and move on to the next. I don't know if it's really, not really technically our official tour, it's more of a press/publicity tour, with some shows mixed in. And then early next year, we'll come back and do a proper tour here in the States and probably return to Europe and do a bit of a tour there also.
Paste: Anything else you have partially in the works?
Louris: I'm producing a couple different acts. This woman name Kirsten Jones, and she's a new artist out of Canada, and another Canadian act I'm working with are the Sadies. I just finished performing with Carrie Rodriguez on Austin City Limits and we wrote a number of songs together there that ended up on her record. I'm doing a few shows—my own solo shows. There's actually a Jayhawks reunion show in Spain. We're playing this thing called the Azqena Festival. And it's the 1994-95 lineup of Olson, me, Karen Grotberg, Marc Perlman and Tim O'Reagan, and we're gonna play a—what looks like a one-time-only get together at that festival. That's the main things that I'm working on right now.
Paste: So, no reunion show planned in the U.S.?
Louris: Not at this point. I think we just want to do this for the fun of it, and if it's just so much fun we can't stand it, maybe we do something similar, but it's not—I don't think it'll ever be like, uh, what it was where we were putting out records and touring, you know, as the Jayhawks on a regular basis. At this point, it's a one-time-only, and we'll se where it goes.
Others Tagged With