Earlimart: Hymn and Her
[Shout! Factory/Majordomo]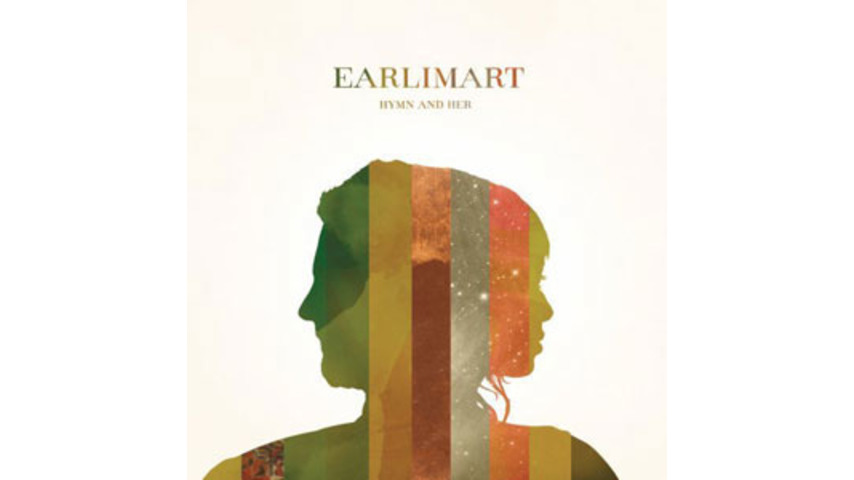 Lo-fi aficionados rejoice for another dreamscape from the Ship
Already 2008 has proven to be the year of the power duo: Mates of State, She & Him, The Weepies and Matt & Kim are just a few that have dropped excellent releases over over the past six months. However, Earlimart's Ariana Murray and Aaron Espinoza should sound even more familiar, as for about 10 years they have branded their own sweetheart sound of transcendent indie rock.
The band's latest, Hymn and Her, keeps this standard. More purist instrumentation defines some songs; a piano track grounds the synth-pop of "Time for Yourself," for instance. Field recordings add layers to the earthier chord progressions (pause the track...yep, that is a flock of birds in the background of "Cigarettes and Kerosene"). What on the surface may seem like a drone of sound is really a minute orchestra of sustain, hiccups and tinged vocals. Espinoza digs deep into his bag of the wonderfully understated, creating a well-rounded sound by the spoonful.
Lyrically, Hymn and Her treks on even steadier footing, paying homage to the long way on opener "Song For" and "Teeth." The consoling lyrics of "Before it Gets Better" convey a realistic perspective, but one that's looking upward. The record as a whole projects an expected self-awareness, yes, but the songs are refreshing enough for even the most discerning of Earlimart junkies.
Others Tagged With