Los Lonely Boys: Forgiven
[Epic]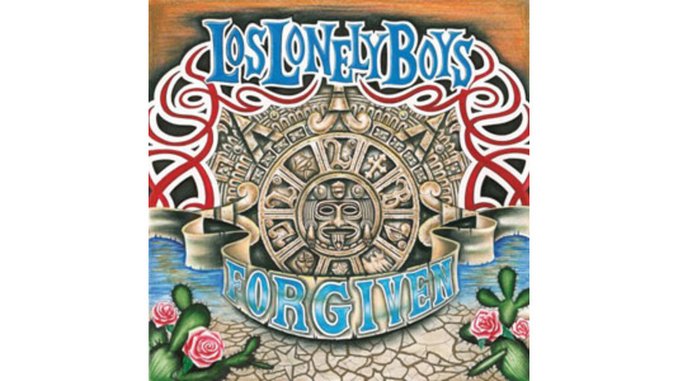 It's hard enough to sustain the fairy tale success Texas' Los Lonely Boys had with their self-titled first album and its monster, Grammy-winning hit, "Heaven." Harder still when ill-timed arrests—legit or not—taint public opinion enough to help sink the band's follow-up effort. But Forgiven, the band's third record, won't fulfill the Texas trio's quest to regain its lost career footing, which is a shame, because it still shows glimmers of the talent that originally lifted the Boys to multi-platinum status.
Then again, that's precisely the problem.
Forgiven has bits and pieces, like a bunch of base hits, but not even one song possessing homer status, much less a grand slam like "Heaven." The first single, "Staying With Me," has the hook, with great harmonies on the chorus and some soaring, soulful guitar work by eldest Boy Henry Garza. Like most of these songs, it just doesn't sustain the good parts all the way through. "Superman" and "Another Broken Heart" share similar shortcomings; if they were tightened and tweaked enough, they could be far better songs than they are. Elsewhere, "Superman" marks drummer Ringo Garza's lead-singing debut; he should get more chances.
Despite the highlights, it would take major doctoring to cure the weak lyrics that permeate nearly all of these songs (the Spencer Davis Group cover, "I'm a Man," notwithstanding). No one said blues tunes had to be marvels of intellectual stimulation, but they do need to grab you, not make you groan (I'll spare you examples). Los Lonely Boys come from a region rich in songwriting talent; it's time for them to recruit some pinch-hitters.
Others Tagged With