A Raspy Neil Diamond Gives Refunds to Concert-Goers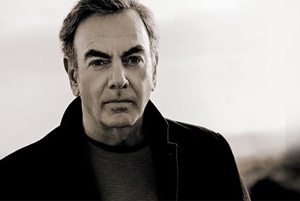 Neil Diamond was diagnosed with laryngitis after a recent concert at Ohio State University, where he reportedly "sounded raspy." Many fans walked out during the event, which took place on Monday, demanding refunds and flooding the veteran singer-songwriter's inbox with grievances. A spokeswoman came forward today, offering reimbursement to concert-goers who submit their requests before Sept. 5.
Diamond also posted an apology on his website: "Please give me a few days to figure out a way to make it up to you. I haven't let you down before and I wont let you down now. Until you hear from me again remember, You are the sun. I am the moon. You are the words. I am the tune. Forgive me. I love you. Neil."
Fans report that Diamond gave no explanation for his performance during the concert. Since the refund announcement, a deluge of shame-on-you-Ohio comments have replaced the complaints on NeilDiamond.com.
Diamond's upcoming performances in Green Bay, Wis. and St. Louis, Mo. have been rescheduled for mid-Sept.
Others Tagged With