Chinese Democracy possibly seeking big box-only release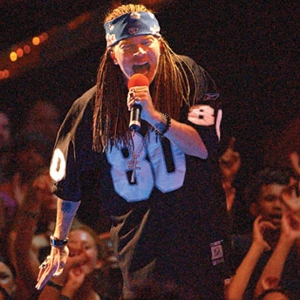 Say you're a rock band. Not only that, but a rock band that's been working on the follow-up to its last album for close to 15 years now, to the point where your proposed album title alone has become the biggest running joke in rock music (speaking hypothetically, of course). How could you make the album even more of a parody of itself at this point? That's easy. Give it exclusive Wal-Mart distribution?
Yes, we're talking about Chinese Democracy. And yes, as is typically the case with anything Chinese Democracy-related, nothing has been confirmed or set in stone.

A Billboard/Reuters report says sources have claimed negotiations are under way for Chinese Democracy to come out as an exclusive at one of the big-box retailers, either Wal-Mart or Best Buy.

The larger issue here might be the fact that this deal, which has not been confirmed or commented on by the band or Wal-Mart/Best Buy, presumably means Chinese Democracy is actually near completion. In June, nine Democracy tracks leaked that had supposedly been mastered from the oft-delayed album. And now reports of a supposed exclusive album release as well as reports of negotiations for conventional record distribution surfacing seem to give off signs of hope this record hasn't seen in years.

The Reuters report said it was unclear whether the band's management (Irving Azoff's Front Line Management) or their label (Interscope) initiated the exclusive negotiations.

It also remains unclear whether Wal-Mart would try any cross-promotions such as Sweet Child O' Mine baby wipes, Welcome To The Jungle gym sets or November Raincoats.

Related links:
GunsNRoses.com
Guns N' Roses on MySpace
YouTube: Guns N' Roses - "Sweet Child O' Mine"

Got a news tip for Paste? E-mail news@pastemagazine.com.

Others Tagged With