Special Disco Version of LCD Soundsystem plans world tour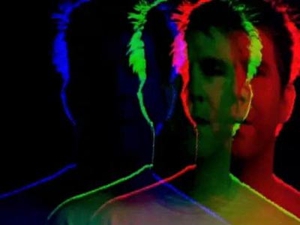 There comes a time in every dance rocker's life when he must strike out on his own, or maybe with a partner, and deejay a worldwide disco tour. In the case of LCD Soundsystem frontman James Murphy and drummer Pat Mahoney, that time is now.

Under the name Special Disco Version, Murphy and Mahoney will tour across America before heading to Europe, Asia, and South America, spinning disco dance music the whole way. This is not, however, an older generation's tunes.

"People hear that word 'disco,' and they see bellbottoms and That '70s Show. No, no, no," Murphy said in a recent statement. "This is real liberation music for people who know where to go. This is the real deal."

Fans can see the latest reincarnation of disco through October, but Murphy probably won't stop the music after the tour's end. "With SDV, I can keep experimenting with remixes that we're working on, I can keep playing new stuff, and I can keep finding old records," he said.

Dates:

August
7 - San Francisco, Calif. @ Mighty
8 - Vancouver, BC, Can. @ Celebrities Club
9 - Los Angeles, Calif. @ 647 Lamar St.
10 - Los Angeles, Calif. @ Roosevelt Hotel
13 - New York, N.Y. @ Santos
14 - Chicago, Ill. @ Smart Bar
15 - Montreal, Quebec @ Coda
16 - Toronto, Ontario @ Wrong Bar
22 - London, UK @ Fabric
23 - Brighton, UK @ Beachdown Festival
24 - Birmingham, UK @ Custard Factory
27 - New York, N.Y. Santos

September
10 - New York, N.Y. @ Santos
18 - Lisbon, Portugal @ Lux
19 - London, UK @ Fabric
20 - Glasgow, Scotland @ Better Days
24 - New York, N.Y. @ Santos

October
3 - Rio de Janeiro, Brazil @ TBD
8 - New York, N.Y. @ Santos
10 - Seoul, South Korea @ TBD
11 - Tokyo, Japan @ TBD
22 - New York, N.Y. @ Santos
25 - London, UK @ TBD

Related links:
News: LCD Soundsystem presents "Big Ideas" in 2008
LCDSoundsystem.com
LCD Soundsystem on MySpace

Got news tips for Paste? E-mail news@pastemagazine.com.

Others Tagged With