Best Buy purchases Napster to boost digital music prospects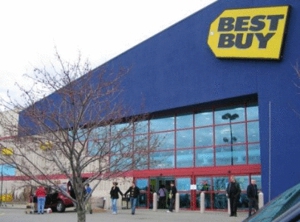 As one of the most abused properties in the business, Napster has gone through many incarnations since it was among the first controversy-stricken file-sharing platforms to preview the wrath of the RIAA. Lawsuits followed by bankruptcy transformed the once-booming site into a modest subscription service, and low market value had all but wiped the company off the radar.
Well, most radars. By way of The Daily Swarm, word comes that Best Buy has snapped up the company for $121 million, double what it was trading for last Friday.

As it often was, Napster had been on sale since late August, but it previously seemed unlikely that it had many suitors. But with the purchase, retail monster Best Buy has its own prerogative: Armed with a new digital customer base of about 700,000, it hopes to bolster its place in the music-sales business as in-store revenues become less sustainable.

"This transaction offers Best Buy a recognized platform for enhancing our capabilities in the digital media space and building new, recurring relationships with customers," Brian Dunn, president and chief operating officer of Best Buy, said of the purchase Monday. He said Best Buy will leave the company in basically the same shape, so for now, the digital marketplace looks to remain constant.

Related links:
News: U.K. talking about taxing music downloaders
News: Napster jumps on the MP3 train
Yahoo!: Business details on the acquisition

Got news tips for Paste? E-mail news@pastemagazine.com.
Others Tagged With