Celebrate Bob Gendron's 33 1/3 contribution at Hideout tonight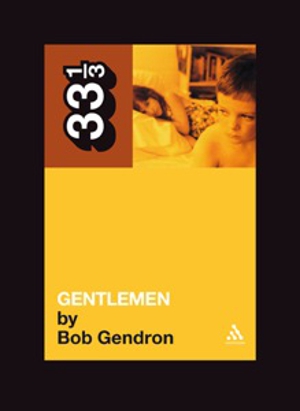 The 33 1/3 book series, which features noted authors musing on seminal albums, recently released Gentlemen, Bob Gendron's in-depth look at the Afghan Whigs' 1993 LP. To celebrate, the author will hold a book release and signing party at Hideout tonight, Tuesday, September 16th.

According to Gendron, a fellow Chicago Tribune freelance music critic, Gentlemen is one of only a handful of 33 1/3 titles that contain original interviews with the band members and those close to them conducted specifically for the book.

"This is the first time that the Whigs' backstory and history have been told in their entirety. Nothing in the book is speculation, myth or guesswork. Save for my musical commentary, everything is factual and told from first-hand sources," Gendron told Paste:Local. "Whether the issue is the recording of the record, inspiration behind songs, [Greg] Dulli's mental state, Elektra's promotional efforts, members' chemical abuses, press coverage, Steve Earle's departure from the band or anything in between, it's all covered, and done so via research and talks with the people who were there."

Tonight's book release and signing at Hideout will go from 6 to 8:30 p.m. Free pizza will be offered!

Related Links:
Greg Dulli :: Features Mixed Media Music
Lollapalooza Day 2 :: Festivus
The Gutter Twins: Saturnalia

Others Tagged With