Michael Cera uninterested in Arrested Development film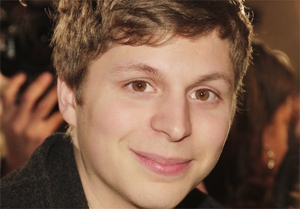 As reported in March, Michael Cera knew nothing about (and has no apparent interest in) a film adaptation of the TV show where he got his start, Arrested Development. After rumors started to swirl about interest in the project, star Jason Bateman confirmed talks about the film and went on the record with MTV saying that "we all want to do it...they are working on making a deal, probably as we speak."
Apparently, Cera wasn't let in on the deal. After the Oscar ceremony in March (where Bateman talked about the possibility of the film on the red carpet), both Cera and David Cross told Cinematical that while they hadn't heard about any plans to shoot a movie, they'd both love to take part if something actually ever happened.

Now, Cera is changing his tune. While promoting his new film Nick and Norah's Infinite Playlist and talking to the National Post, Cera responded to questions about the progress of the film with ambivalence. He "hasn't heard of any plans" and went on to say that "I don't think I would want to see a movie of the series if I was a fan anyways...and I don't really see a need for it if you can get the three seasons on DVD." In a recent interview with Paste (which will appear issue 48), Cera echoed the sentiment that he was unaware, saying, "People always ask about a movie, but actually I don't know any more than anyone else does."

Not sure if that really means the project is getting axed or not, but as time continues to pass it's looking less and less hopeful. If you listen closely, you can hear thousands of fanboys crying.

Related links:
News: Update: Arrested Development movie plans progressing
News: Arrested Development film officially in the works
High Gravity: Best Sitcoms Since 1980

Got a news tip for Paste? E-mail news@pastemagazine.com.

Others Tagged With