Andre 3000 says solo album due soon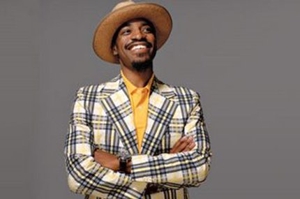 So, technically, OutKast members Andre 3000 and Big Boi have both already made solo albums. The incredibly-successful 2003 Speakerboxx/The Love Below double CD was, if you recall, two separate solo CDs bundled together under the OutKast name. So the fact that Rolling Stone has reported that Andre 3000 will drop his new solo album soon shouldn't be that surprising.
"It should be dropping by the end of this year or early next year. I've pretty much been working with myself. I've never really been that big on collaboration," Benjamin said. "I have a concept, and all the soundscapes are already in my head, so I just have to figure out how to get there."
Andre 3000's refocus on music marks a break his latest passion: acting. Andre (under his real name Andre Benjamin) has appeared in
Semi-Pro
,
Four Brothers
and
Be Cool
over recent years, and has the Charlize Theron indie film
Battle in Seattle
opening tomorrow.
Big Boi, however, is apparently much further along in his solo pursuit, to be
curiously titled
Sir Luscious Left Foot...Son of Chico Dusty
. The album was rumored to be released this fall, but no official word from Big Boi or his label has confirmed its release date. Click
here
for a listen to a song from the new album, "Royal Flush," featuring Andre 3000 and Raekwon.
Fans wishing the duo would just get back together already may be in for a long wait. In an earlier
interview
with
Rolling Stone
, Andre said: ""After we do those solo albums, we're planning on doing another OutKast album. I don't know how long that's gonna be; it could be two years." This was 2007. Even if Andre and Big Boi head into the studio next year, the earliest we could reasonably expect the OutKast reunion album would be 2010. But it's all speculation at this point, don't hold your breath.
Related links:
News: OutKast's Andre 3000 turns fashion guru
News: OutKast talks new album in 2009
Feature: The 3000 faces of Andre Benjamin
Got news tips for Paste? E-mail news@pastemagazine.com.
Others Tagged With