Robert Giroux: 1914 - 2008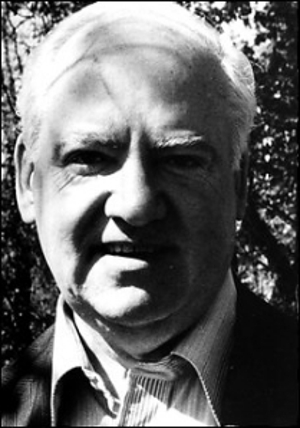 Robert Giroux, legendary editor, publisher and partner of Macmillan imprint Farrar, Straus and Giroux, passed away in his sleep on Friday. He was 94.
He was known for his impeccable taste, his knack for the discovery of new talent, and his skill as an editor. In the '40s, he worked with T.S. Eliot and George Orwell, whose science-fiction standard 1984 would not have been published without Giroux's championing efforts.

Giroux was incredibly adept at forging relationships with writers. His genius inspired such esteem and loyalty among his peers that by the time he left Harcourt in 1955, a number of writers followed him to the lesser-known Farrar, Straus.

As editor-in-chief of Farrar, Straus and Giroux, he broke a long line of beloved American writers, including Jack Kerouac, Flannery O'Connor, Robert Lowell, Bernard Malamud and Jean Stafford.

There was one manuscript, however, that fell through his grasp, The Washington Post recently reported. Giroux recommended J.D. Salinger's The Catcher in the Rye and passed it along to other editors, only to have the book rejected by Harcourt's textbook department. "I was never more outraged or humiliated in my life," he said. "It was the biggest blow of my publishing career."

While Roger Straus, who died in 2004, was the animated face of the Farrar, Straus and Giroux company, Robert Giroux was the man behind the reputation. His expertise and infallible judgment gained FSG an enduring prestige. He will be missed.

Related links:
Farrar, Straus and Giroux
Macmillan: In Memoriam - Robert Giroux
Publisher's Weekly: Robert Giroux Dies at 94

Got news tips for Paste? E-mail news@pastemagazine.com.

Others Tagged With