Xbox 360 now cheapest console on the market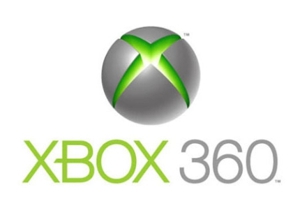 Microsoft recently announced it has lowered the prices of its Xbox 360 console, making it cheaper than Nintendo's market-leading Wii.

But, strangely, Microsoft exec Don Mattrick admitted his company doesn't really have its sights set on competing with the Nintendo juggernaut. According to recent NPD numbers, Wii has sold 11.4 million consoles in America alone, while Xbox 360 trails with 10.7 million. Sony's PlayStation 3 follows in a distant third with 5.1 million. "I'm not at a point where I can say we're going to beat Nintendo," Mattrick said. "We will sell more consoles this generation than Sony."

But if Microsoft isn't interested in competing with Nintendo, then what is its soon-to-be-released new dashboard all about? (For those not in the know: At E3 this year, Microsoft unveiled a new dashboard that will feature cartoon-like avatars for owners, which are obviously inspired by Nintendo's Miis). Just because Microsoft doesn't expect to top Nintendo this generation doesn't mean they can't go after the so-called "casual" market Nintendo has wrapped around its finger.

As of today, these are the new-and-improved prices for the three different Xbox models (varying in storage space and various features):

1. Xbox 360 Arcade: $199 ($80 price cut)
2. Xbox 360 Premium: $299 ($50 price cut)
3. Xbox 360 Elite: $399 ($50 price cut)

With the Wii holding strong at $249, and the PS3 at $399, Microsoft expects to see its sales increase this season now that it's the cheapest option, alongside its lineup of killer-app new exclusive titles like Gears of War 2, Fable II and Banjo-Kazooie: Nuts & Bolts.

Meanwhile, gaming blog Kotaku has reported a rumor that Microsoft is prepping for yet another Xbox model, dubbed the "new Xbox experience," supposedly to be debuted on the gaming TV channel G4. The "new" Xbox will come equiped with three new services (including satellite radio and music downloading), six free games and no less than 12 new exclusive game announcements (a new Halo, perhaps?) The official word from Microsoft? "No comment."

Related links:
News: E3 unveils big news for Netflix, Xbox, PS3 users
UpUpDnDn: E3 2008 (Video games and stuff like that)
Xbox.com

Got a news tip for Paste? E-mail news@pastemagazine.com.