AC/DC snags huge sales with Wal-Mart deal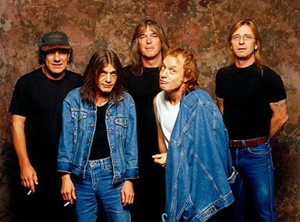 Naysayers may have thought (and hoped) differently, but it looks like Wal-Mart's partnership with AC/DC is nothing short of a resounding success. A huge push edged the band's new album Black Ice close to platinum status a week after its release.

A Wal-Mart exclusivity deal is credited with helping Angus Young & co. reach the 780,000 sales mark in a single week. "The new CD release represents the fastest-selling album for Wal-Mart this year," the Sam Walton empire revealed in a press release.

Black Ice was one component of an AC/DC promotional campaign, with Wal-Mart noting a boost storewide in record sales and apparell. Wal-Mart is also planning an exclusive release of the AC/DC Live: Rock Band Track Pack on November 2. The band topped the U.S. charts last week, with similar figures emerging worlwide. Black Ice is available at AC/DC's website, Wal-Mart's website and the Sam's Club website.

Could this success represent a sea change in brick-and-mortar record sales? Signs point to yes, which means big-box stores may move ahead with similar distribtion deals like Best Buy's exclusive rights to Guns N' Roses' Chinese Democracy. Let's hope the heart of the music industry isn't left behind in the process.

Related links:
News: AC/DC goes Wal-Mart exclusive
ACDC.com
YouTube: AC/DC "Rock 'N Roll Train" - Official Video

Got a news tip for Paste? E-mail news@pastemagazine.com.

Others Tagged With