Brian Eno's "Bloom" sets the gold standard for iPhone apps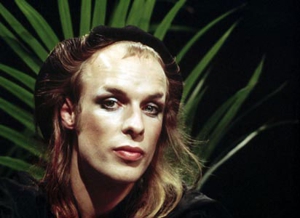 Musician/producer/genius Brian Eno has been working on something awesome. A sequel musical score to Dune? Better. Another foray into Frippertronics? Even better. How about one of the most unique and compelling apps to ever hit the iPhone store? (OK, that might not be better than Dune, but still.)

Eno seems to have caught gaming fever after his stint with Spore. He teamed up with programmer Peter Chilvers to create an app that's "part instrument, part composition and part artwork." Early reviews are flooding in, and it's looking like a must-have.

The program puts a colored backdrop on your iPhone/iPod Touch and begins with a low drone. No ear for music composition to speak of? No problem. Different tones are produced depending on where you touch the screen and then loop, creating a unique composition that slowly changes on its own once you stop tapping. The tones appear as colored spots on the screen where you tap them, hence "bloom." If you'd rather let the computer do the work, it can automatically create a new tune without user input.

First thing on our list as future electronic Bachs? A rendition of Here Come the Warm Jets. Bloom is available right now on the iPhone app store for $3.99.

Related links:
News: Byrne and Eno's Everything available for download now
EnoWeb.co.uk
Apple.com/iPhone

Got a news tip for Paste? E-mail news@pastemagazine.com.

Others Tagged With