Clint Eastwood spills details about Gran Torino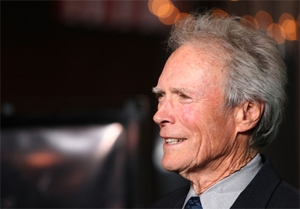 We already knew a few of the character details, but now, at long last, a few more tidbits about Clint Eastwood's Gran Torino have been revealed, courtesy of USA Today (via /Film).

While on a press tour for current film the Changeling, Eastwood spoke briefly about the new project. Most important is news that rumors that Torino would be a new Dirty Harry film have been put to rest (for good, this time).

What we already knew: "Gran Torino will instead be a 'coming of age buddy comedy' between a young South Asian boy and a 'grumpy, tough-minded' widower named Walt Kowalski (Eastwood). Kowalski is a 'borderline-hateful...unhappy' Korean War vet who cherishes is 1972 Gran Torino (hence the name), but who eventually befriends and stands up for his Hmong neighbors. Gran Torino is set for release in December via Warner Brothers."

What Eastwood told USA Today most recently: "I'm a weirdo in it. I play a real racist… It's a great time in life (to do that) because, you know, what can they do to you once you're past 70? There's nothing they can do. But it also has redemption. This Hmong family moves in next door, and he has been in the Korean War, in the infantry, and looks down on Asian people and lumps everybody together. But finally they befriend him in his time of need because he has no relationship with his family."

The film is set to release in New York on Christmas day, but no further wide release info has been released. Changeling, meanwhile, hits theaters Oct. 24.

Related links:
News: Berklee awards Clint Eastwood honorary doctorate
News: Eastwood's Gran Torino character descriptions revealed
Review: Mystic River

Got news tips for Paste? E-mail news@pastemagazine.com.
Others Tagged With