Colin Meloy, Spring Awakening team in musical talks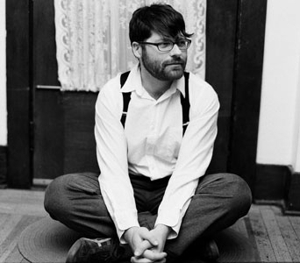 Last week, we told you about the Decemberists' new album Hazards of Love and its past life as a would-be musical. We also mentioned that frontman Colin Meloy was "still working with" some producers on "another project" for the stage, and while we didn't expect to hear much else about it for a while, well, we have.
CMJ reports that the producers in question appear to be none other than Michael Mayer and Tom Hulce, director and producer (respectively) of the uber-anachronistic, Tony Award winning rock opera Spring Awakening. Word comes from the CMJ Music Marathon "Spring Awakening: Sex, Broadway And Rock 'N' Roll" panel on which Hulce appeared today, during which he apparently mentioned that he and Mayer "have discussed working on a possible musical" with Meloy, though nothing's yet been made official.

In 2006, Hulce worked with Mayer, singer/songwriter Duncan Shiek and playwright Steven Sater to adapt Spring Awakening, originally a controversial 1891 play by German author Frank Wedekind, to the Broadway stage, but he's perhaps best known for his role in Milos Foreman's 1984 Amadeus as the flamboyant titular composer.

So, if you're tired of imagining Hazards of Love's amalgam of Pentangle, Wendy Carlos and Electric Wizard, perhaps it's time to start invisioning Meloy tittering about Vienna in a pink powdered wig, ruffling the monarchy's feathers and stifling the careers of his fellow composers. We know (we hope) that whatever's in the works will involve no such things, but until we get more information-- which could be soon, the way things are going-- let's just pretend it's so.

Related links:
CMJ: Colin Meloy Teams Up With Broadway Producers For Possible Musical
News: Decemberists' Colin Meloy talks Hazards of Love
News: Former Grammy Nominee Duncan Sheik Wins Tonys

Got a news tip for Paste? E-mail news@pastemagazine.com.

Others Tagged With