French writer wins '08 Nobel Prize in Literature after leak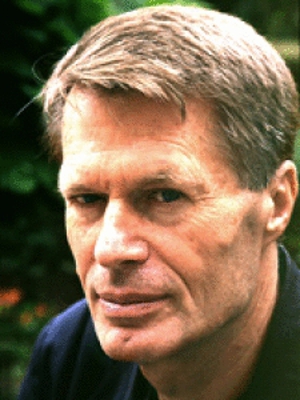 The lit crowd was scandalized last week, when the Nobel Foundation's permanent secretary, Horace Engdahl, made disparaging remarks about the insularity of the American writing tradition. On Thursday, French-born author Jean-Marie Gustave (JMG) Le Clézio took the prestigious prize, and, as it turns out, Engdahl's rejection of U.S. literature wasn't the only scandal that would surround this year's Nobel Prize season.

Just days before the 2008 winner was revealed, the UK-based online gaming site LadBrokes.com received an unusually high number of bets banking on Le Clézio. The events were especially suspicious because the Frenchman lacks the same kind of international notoriety as other Nobel candidates, his work being mostly untranslated or out of print in English. In fact, the morning of the announcement, the directors of both the National Book Foundation and the National Endowment for the Arts admitted to never having heard of him. The betting books were closed when Le Clézio's odds jumped from 15-to-1 to below 2-1.

"I have a strong suspicion that there has been a leak in the system this time." Horace Engdahl spoke with the Associated Press about his suspicions, but failed to reveal whether or not he believed Le Clézio himself responsible for the leak.

Still, many were thrilled with the Academy's choice. Le Clézio has been described as a quiet talent, the kind of writer who never sought public attention. He's published more than 30 books, the most famous being 1963's Le Procès-Verbal and 1980's Le Désert.

The Nobel Committee terms Le Clézio an "author of new departures, poetic adventure and sensual ecstasy, explorer of a humanity beyond and below the reigning civilization." Le Clézio wins 10 million Swedish kronor (about $1.4 million) and will be invited to speak to the academy in Stockholm.

Related links:
NobelPrize.org
News: Date set for Nobel Prize in Literature
News: Doris Lessing wins '07 Nobel Prize for Literature

Got news tips for Paste? Email news@pastemagazine.com.

Others Tagged With