Watch James Taylor perform live on The Colbert Report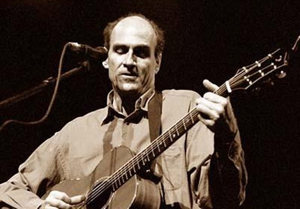 Yesterday was a big day for James Taylor. Along with the release of his album of cover songs (appropriately titled Covers) he performed last night on The Colbert Report.
The new disc features covers of notable songs from the '50s, '60s and '70s and is available everywhere, including Starbucks.

Recorded last January during a 10-day session with his 'Band of Legends' group, the songs feature spots from Luis Conte, Michael Landau, Jeff Babko, Lou Marini, Arnold McCuller, Jimmy Johnson, David Lasley, Walt Fowler, Andrea Zonn, Kate Markowitz, Steve Gadd and Larry Goldings.

Check out the full tracklist here and then watch his Colbert performance below.


Others Tagged With