Mexican Summer record club features Dungen, more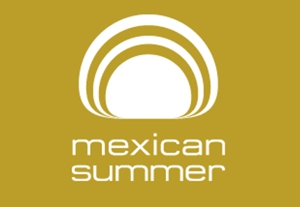 Following in the footsteps of Sub Pop, Merge and many others, NYC-based record label Mexican Summer has announced a rare music subscription service, which offers up ultra-rare, limited-edition vinyl for ever-demanding collectors and music fans alike. Subscribers to Mexican Summer's record club receive two exclusive albums a month from artists as varied as Sweden's psych-rockers Dungen to Chicago's resident metalheads Nachtystium (whose version of black metal is so black, light cannot escape its pull). And if you've moved on out of the stone age and listen to MP3s on your iZunePodplayer or whatever, you're also in luck. Each record comes with a link to a website where you can download a free digital copy of the vinyl you just received. Everybody wins!
Prices vary depending on your location on planet Earth, but if you're a red-blooded, apple-pie-eatin' American living in the continental U.S., $100 gets you four months of releases, $165 dollars gets you eight months of releases, and $222 gets you a full 13 months of releases, as well as infinite indie cred for life.
Upcoming Mexican Summer Record Club Releases:
MEX 005 - Marissa Nadler - Ballads of Living and Dying (limited to 1000)
MEX 006 - The Tallest Man On Earth - Shallow Grave LP/7" (limited to 500)
December 2008
MEX 007 - Mexican Summer Special Holiday Release
January 2009
MEX 008 - The Orkustra (2xLP, limited to 1000)
MEX 009 - Black Moth Super Rainbow picture disk LP (limited to 1000)
March 2009
MEX 010 - Valet (limited to 500)
MEX 011 - TBA
Others Tagged With