National Novel Writing Month commences tomorrow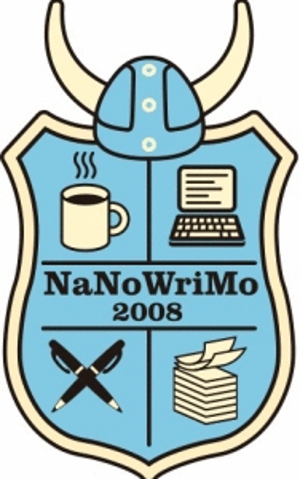 This November marks the 10th annual National Novel Writing Month—which kind of sounds like an academic exercise celebrating ivory-tower types, right?
Actually, National Novel Writing Month (or, as we "wrimos" call it, "NaNoWriMo") is an exercise in artistic abandon. It's something of a contest, where participants are allotted one month to complete a 50,000 word novel, start to finish. The emphasis is on quantity over quality, and the players are encouraged by the organization's staff, who blog so frequently that we know them by name. "Let's write laughably awful but lengthy prose together" goes the modus operandi.

But the fun of this novel-by-the-seat-of-your-pants methodology lies not only in the empowerment of supreme productivity. The NaNoWriMo organization has set up all kinds of incentives to help its turbocharged would-be-novelists get through the month. Among these are interactive, online tools (including a word-count scoreboard, videos, widgets, chat rooms, forums and pre-prepared "pep talks" for the sluggish wrimo) and local chapters of NaNoWriMo. These support groups are organized by a municipal liason in most major cities, and offer group writing sessions and social activities for participants.

The writers who've finished by midnight on Nov. 30 upload their manuscripts for a word count verification. In this contest, everyone can win. What's the prize? Online publication and a pat on the back from your local wrimo community. Last year's program had over 15,000 "winners" (of more than 100,000 participants), and a growing number of them find publishers afterward. NaNoWriMo has even produced one New York Times No. 1 Best Seller.

Click here for more information, or to sign up to be a wrimo yourself. You have the rest of the day to contractualize the forfeit of the month of November and become a novelist. There's also a Young Writers Program, for the K-12 set.

Related links:
NaNoWriMo.org
NaNoWriMo Young Writers Program
NaNoWriMo Sign-Up

Got a news tip for Paste? E-mail news@pastemagazine.com.

Others Tagged With