Arcade Fire, Beirut, LCD members form Team B, play live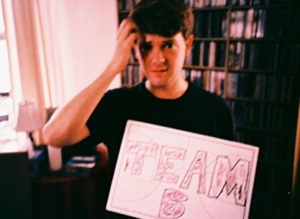 It's easy to get lost in the shuffle when you're a member of Montreal indie favorites Arcade Fire. After all, there are 8-10 members (depending if live or in the studio), with each playing myriad instruments that include the standard guitars, drums and keys alongside horns, violin, viola, accordion and the hurdy gurdy.
Perhaps this is what has inspired Arcade Fire (and Beirut) member Kelly Pratt to assimilate a B team. Collaborating with members of Beirut and LCD Soundsystem, Pratt has created Team B, an alt-indie band that lists John Coltrane as its sole influence on its MySpace. The band has completed an album, but is as yet unsigned. Three tracks are available for streaming on its MySpace, including the brisk, synth-and-guitar-laden single "On My Mind."

In addition to Pratt, the live version of Team B includes: Tracy Pratt (Beirut), Jon Natchez (Beirut, Stars Like Fleas), Ryan Smith (Twin Thousands, Stars Like Fleas), Jason Poranski (Beirut, FreeTime) and Mike Fadem (Jealous Girlfriends). Pat Mahoney (LCD Soundsystem), Perrin Coultier (Beirut) and Richard Reed Perry (Arcade Fire) are also listed as collaborators.

Team B will debut Nov. 10 at the Union Pool in Brooklyn, where copies of its CD will be available.

Related links:
Team B on MySpace
News: Beirut to release pair of EPs in February
News: Special disco version of LCD Soundsystem plans world tour

Got news tips for Paste? Email news@pastemagazine.com.

Others Tagged With