Band of Horses recording third album in Muscle Shoals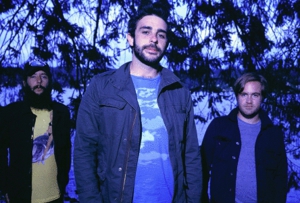 FAME studios (Florence Alabama Music Enterprises) is getting ready to celebrate its 50th anniversary. FAME is the original home of Muscle Schoals Sound, a tributary of the studio which has recently hosted Betty LaVette and the Drive-By Truckers. And now, Band of Horses are celebrating the Alabama institution's birthday by recording an album there.
"Muscle Shoals and FAME in particular was an incredible experience for us," BOH singer Ben Bridwell said in a statement. "We really were blown away by all the great records that came out there. Everybody seems to have a story to tell about the rich musical history of the area and everybody seems to be a part of it to this day. There really has to be something in the water, or aligned in the stars to breed that many talented players and writers."

Band of Horses produced one of Paste's top 10 records in 2007. The group has spent most of this year touring in support of Cease to Begin, and it'll end 2008 in Paste's backyard at the Variety Playhouse in Atlanta. Click here for ticket information, or check out our other top 100 albums of 2007 here.

Related links:
Video of the Day: Band of Horses - "No One's Gonna Love You"
News: Band of Horses prep for international tour
News: Band of Horses kick off tour, perform with Sufjan Stevens

Got news tips for Paste? E-mail news@pastemagazine.com.

Others Tagged With