Butch Walker: Sycamore Meadows
[Power Ballad/Stay/Platinum/Original Signal]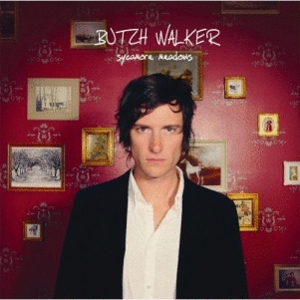 Accomplished singer/songwriter starts from scratch on autobiographical album

Butch Walker has been through a lot, and he tells us so at length on his latest solo album. The former Marvelous 3 frontman lost his Malibu home—including his studio and master recordings—in last year's wildfires. So it's an ideal time to simultaneously start over and glance back, which Walker does on Sycamore Meadows, trading the glammy style of his prior solo work for competent, traditional radio rock. A songwriter and producer for chart toppers like Avril Lavigne, Pink and Fall Out Boy, Walker knows his way around an indelible hook and, for better or worse, the sweeping chorus of lead single "The Weight of Her" sears itself into your brain. And he's a charmer on songs like country-rocker "3 Kids In Brooklyn," a shrewdly observed song about a Williamsburg where "everyone's the same with different shirts." Then again, you'll need a high threshold for boorishness to enjoy his frequent autobiographical nostalgia for substance abuse, pubescent defloration and venereal disease.

Stream Butch Walker's Sycamore Meadows here.
Others Tagged With