Dead Celebrity Author of the Month: Roberto Bolaño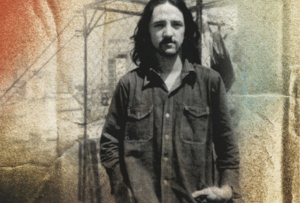 Poet and novelist Roberto Bolaño wrote about strangulations, stabbings, rapes, drug deals, pistol-whippings and love gone wrong like the Marquis de Sade on a Mexico City bender. His flat, police-report style—notably in short-story collection Last Evenings on Earth and novel The Savage Detectives—earned him almost as much notoriety as his garrulous presence on the international literary scene.
By the time Bolaño died of liver failure in 2003, many critics echoed Vinnie Wilhelm, who—writing in The San Francisco Chronicle—called the flinty Chilean "the most important writer to emerge from Latin America since García Márquez," while many of Bolaño's contemporaries echoed Isabel Allende, who said, "Death does not make you a nicer person."

A jerk but a genius, Bolaño felt his demise closing in on him for more than 10 years, and in that time went deep into the woodshed to work on a thousand-page opus titled 2666. In interviews, the chain-smoking ex-junkie author would only let on that 2666 was based on the mysterious killings of more than 300 women in the Northern Mexico town of Cuidad Juarez, a strange subject for a writer seemingly drunk on his own machismo.

Published posthumously, first in Spanish by Anagrama and now in English by FSG, 2666 revolves around a reclusive but brilliant German author and his relationship to hundreds of women killed in Northern Mexico. True to form, 2666 is a chilling tour de force.

Bolaño's main character is not unlike the author himself, if a more extreme and mythological version. He roams Europe with only his typewriter and a few books, writing infuriating novels of exquisite singularity. As in all Bolaño's work, fact and fiction mix deliciously. The book's central question is one Allende might have asked herself late at night: Could the same qualities that made a man a great writer also make him a serial killer?

2666 has the same detached tone as Bolaño's earlier writing, and the characters all exhibit trademarked Bolaño cool, but there's a kind of chilling empathy in the author's focus on the Sonora workers, many of whom are raped and tortured before being murdered. Daniel Zalewski, for The New Yorker, said the Northern Mexico chapters of 2666 "may be the grimmest sequence in contemporary fiction."

Because of such passages, the novel might just be the crowning achievement of "visceral realism"—the fictional literary movement Bolaño dreamed up in The Savage Detectives to counter the noxious effects of magical realism in Latin American literature. A real writer posthumously publishing the crowning achievement of his own fictional movement—it's a typical Bolaño flourish.
Others Tagged With