Gore Verbinski to produce remake of The Host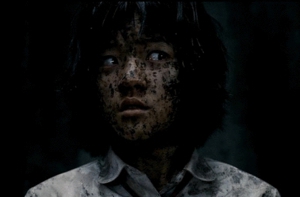 Cue collective grumble from cult sectors: Universal has officially nabbed Gore Verbinski to produce a remake of The Host, the much-touted 2006 creature epic from South Korea.

The original film followed a family's often disturbing part in a regional crisis set off when an enormous, unusually dexterous monster emerges after a chemical dump. Details on the remake are scant, but Verbinski has set up first-time feature director Fredrik Bond, who previously created commercials for Nike and Adidas, to helm the project for a new start-up he carved out at Universal.

Could there be an upside to this? The chief virtue of the original Host is the economy of its ambitious narrative, which easily could have slipped into CGI excess. Verbinski, who most famously directed the Pirates of the Caribbean movies but also did fine work on The Weather Man and Mousehunt, has proven a capable and often clever navigator of studio boilerplate. It's unclear how far his creative reach will go, but if we seek hope, recall the evocative gloom and restraint he brought to his hit take on J-horror, The Ring. If he compels Bond to reign in the prerogatives of his earlier gigs, the new movie could be more viable than loyalists fear.

Related links:
News: Johnny Depp and Gore Verbinski get animated
News: Gore Verbinski directing Bioshock film
Ctrl-V: The 13 Best Scary Movies of the Past 13 Years

Got news tips for Paste? E-mail news@pastemagazine.com.
Others Tagged With