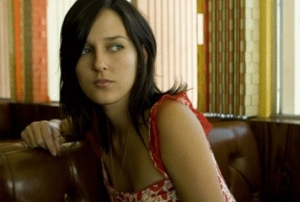 Hometown: Roberta, Ga.
Album: Meiko
For Fans Of: Brandi Carlile, Shawn Colvin, Dido

When Los Angeles-based singer/songwriter Meiko landed two songs on Grey's Anatomy last year, her hometown of Roberta, Ga., responded with a congratulatory billboard in the middle of town. She had left years earlier, following her older sister to L.A. without knowing exactly what she'd do once she got there. Growing up, Meiko wrote songs and played guitar in her room after school, but stage fright kept her from sharing her music.

"When I was little, I'd do talent shows in my hometown," she says. "I was so scared and embarrassed. I'd stare at the microphone and sing Whitney Houston songs and move my feet around all weird."

After three years in L.A., she summoned the courage to start playing open-mic nights. When she finally got a gig at Hollywood's Hotel Cafe, it was in front of three people. But she began working at the club as a waitress and offering to play any slot co-owner Marco Shafer would give her. Seeing club regulars like Sara Bareilles, Joshua Radin and Cary Brothers playing music for a living inspired her to give it a go.

Eventually, record labels came courting, and Meiko—whose stage name is a nod to her one-quarter Japanese heritage—signed with MySpace's new music label. This fall, she'll join the Hotel Cafe's latest tour with Rachael Yamagata, Ingrid Michaelson, Thao Nguyen and several others on her longest road stretch yet.

She still gets back home to Roberta fairly often—for "fresh air, fresh water, nice people, good food." Soon, the town may need to free up some more billboards—Meiko recently reached four million streams of her songs on MySpace, and just made her TV debut on Conan O'Brien. It's been a year since she's had to wait tables, but she'll still fill in when needed. "It's kind of nice to go back in and have some kind of normalcy, and wash glasses and be in that customer-service mindset," she says. "But it's definitely a better job to play music around America."

Others Tagged With