Signs of Life 2008: Best TV Shows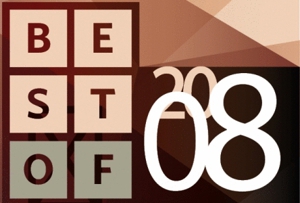 Page 1 of 2
Check out Paste's top 10 television shows of 2008...

10. Lost [Created by J.J. Abrams, Jeffrey Lieber and Damon Lindelof, ABC]
For a series known for posing more questions than answers, season four was especially gratifying. Lost introduced the freighter enemies, revealed the identities of the Oceanic Six and reached a creative pinnacle with Locke's 'moving' of the island and the heart-wrenching Desmond/Penny-centered episode "The Constant."

9. Project Runway [Eli Holzman, Bravo]
The premise is simple: Contestants are given fashion-design challenges and are progressively eliminated by a panel of judges, including host Heidi Klum. But the show that popularized the phrase "make it work" provides strangely addictive and guilt-free reality TV for fashionistas and frumps alike.

8. Doctor Who [Sydney Newman, BBC America/Sci-Fi]
This reinvigorated version of the long-running British series considers itself with the minimum amount of seriousness required to make the plotlines nail-biting—it's much more concerned with having a rollicking good time.

7. Pushing Daisies [Bryan Fuller, ABC]
Romantic whimsy, candy-colored sets and Tim Burton-esque characters flourish in this razor-smart dramedy from the creator of Wonderfalls. The cutesy storyline—about a couple in love but unable to touch—is pure sugar, while the murder mystery plots keep the toothache at bay.

6. The Daily Show [Madeleine Smithberg and Lizz Winstead, Comedy Central]
Jon Stewart and his brilliant gang of Emmy-winning writers shine brightest when the stakes are highest—namely, in the midst of the rapid-fire absurdities of election-year politics. Under Stewart's wing, co-stars John Oliver and Rob Riggle ably carry the torches of past correspondents like Stephen Colbert and Steve Carell, delivering big laughs and even bigger truths with their current-events comedy.