CyTunes site fights brain cancer with help from Superchunk, The Rosebuds, Polvo and more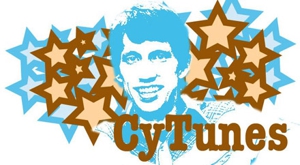 When an uninsured North Carolina music fan named Cy Rawls was diagnosed with a malignant brain tumor in July, his musician friends did what bands around the world do for people they love: They held a series of benefit concerts in his honor. But then a group of friends developed an idea that was truly unique: They created a homegrown music download site and solicited Rawls' favorite bands, including Superchunk, The Rosebuds and Polvo, to donate music.

The resulting website, CyTunes.org, went live at midnight today (Friday, Dec. 12), with music from 37 North Carolina-based bands. The site will work pretty much like any other online store, with users able to browse for artists, add songs to a shopping cart and then pay through Google Checkout. Bands who want to submit music for the site can upload their songs and artwork, and even request free recording time from local studios affiliated with the project.

"When Cy was first hospitalized, like many people, I was thinking a lot about his situation and about the various efforts underway to come to his aid," said Chris Rossi, a software developer and recording engineer who has devoted much of the past few months to getting the site off the ground. As it turned out, Rossi had just become self-employed, so he had plenty of free time to devote to the project.

Rossi and a group of 39 volunteers did all the publicity, graphic design, band wrangling and legal consulting for the project. Sadly, Rawls lost his battle with cancer on Oct. 3 at age 33, but the volunteers decided to keep going and switch the focus from helping pay medical bills to fighting cancer in general. They even have a new slogan: "Download Music, Downsize Cancer."

"Thankfully, not a single person, volunteer or otherwise, suggested that we scrap the idea," Rossi said. "We had already put in a lot of work, and to quit, I think, would have compounded the sense of loss we all felt already. I think it was very important for all of us, emotionally, to follow through. "

There will be a free launch party tonight at Chapel Hill's Local 506 with music by, amongst others, The Flute Flies, a band that Ivan Howard of the Rosebuds put together specifically for the CyTunes project. All proceeds from CyTunes will benefit the Preston Robert Tisch Brain Tumor Center at Duke University, where Rawls was treated.

Visit the CyTunes site to submit your music, volunteer or contribute in other ways.

Related links:
CyTunes
The Preston Robert Tisch Brain Tumor Center at Duke
Local506.com

Got a news tip for Paste? E-mail news@pastemagazine.com.

Others Tagged With