Sundance announces 2009 selections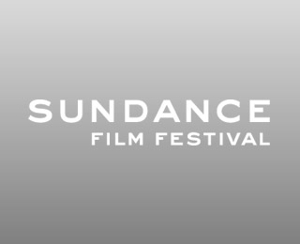 Sundance may not be the biggest film festival around, nor is it even the most independent anymore with the preponderance of festivals like Slamdance. But it probably has the most cultural cache, and even with the current independent film distribution problems it's still one of the places people search for new talent. With the festival only 42 days away, the folks behind it have announced its selection of 118 feature-length films. Below are the films in contention for documentary and "dramatic" (i.e. non-documentary) features.

Documentary Competition:

Art & Copy (Director: Doug Pray; Screenwriter: Timothy J. Sexton)
Boy Interrupted (Director: Dana Perry)
The Cove
Crude (Director: Joe Berlinger)
Dirt! The Movie (Directors: Bill Benenson and Gene Rosow)
El General (Director: Natalia Almada)
Good Hair (Director: Jeff Stilson)
Over the Hills and Far Away (Director: Michel Orion Scott)
The Reckoning (Director: Pamela Yates; Screenwriters: Peter Kinoy, Paco de Onís, Pamela Yates)
Reporter (Director: Eric Daniel Metzgar)


The September Issue (Director: R.J. Cutler)


Sergio (Director: Greg Barker)
Shouting Fire: Stories from the Edge of Free Speech (Director: Liz Garbus)
We Live in Public (Director and Screenwriter: Ondi Timoner)
When You're Strange
(Director and Screenwriter: Tom DiCillo)
William Kunstler: Disturbing the Universe
(Directors: Sarah Kunstler and Emily Kunstler)
Dramatic Competition
:


Adam (Director and Screenwriter: Max Mayer)
Amreeka
(Director and Screenwriter:
Cherien Dabis)
Arlen Faber (Director and Screenwriter: John Hindman)
Big Fan (Director and Screenwriter: Robert Siegel)
Brief Interviews with Hideous Men (Director and Screenwriter: John Krasinski)
Cold Souls (Director and Screenwrtier: Sophie Barthes)
Dare
(Director: Adam Salky; Screenwriter: David Brind)

Don't Let Me Drown (Director: Cruz Angeles; Screenwriters: Maria Topete and Cruz Angeles)
The Greatest (Director and Screenwriter: Shana Feste)
Humpday (Director and Screenwriter: Lynn Shelton)
Paper Heart (Director: Nicholas Jasenovec; Screenwriters: Nicholas Jasenovec and Charlyne Yi)
Peter and Vandy (Director and Screenwriter: Jay DiPietro)
Push (Director and Screenwriter: Lee Daniels)
Sin Nombre (Director and Screenwriter: Cary Joji Fukunaga)
Taking Chance (Director: Ross Katz; Screenwriters: LtCol Michael R. Strobl, USMC (Ret.) and Ross Katz )
Toe to Toe
(Director and Screenwriter: Emily Abt)
One of the joys of Sundance is always how unknown most of the directors are. Still, there's a few features that caught our interest already.
Dirt! The Movie
sounds a bit like
The Simpsons
parodies on sand and hills, but it also sounds like something that hasn't been done before. Another documentary we couldn't help but be interested in is
The September Issue
, which follows
Vogue
magazine through its process of putting the issue together. Let's just say it might hit close to home.
Probably the most anticipated film of the festival is John Krasinski (from
The Office
) directoral debut on
Brief Interviews
. It's based on a series of non-linear, half-interviews that compose one of the late David Foster Wallace's short stories. Krasinski had the blessing of Wallace and also
gave a reading from it
in support of
Infinite Jest
's 10th anniversary. Like DFW's other works, the story seems impossible to adapt to the screen, but if Krasinski pulls it off it may be incredible.
An Education
is being featured in international competition, based on a screenplay by Nick Hornby. It stars the always outstanding Peter Sarsgaard, so anyone headed to Park City should definitely check it out. Also noteworthy for their actors are
Arlen Faber
, which features Kat Dennings, Tony Hale and Jeff Daniels,
Paper Hearts
, which features Michael Cera, and
Big Fan,
starring Patton Oswalt.
Related links:
News: Cannes announces 2008 lineup
Festivus: Toronto International Film Festival 2008
Official Toronto International Film Festival website

Got news tips for Paste? E-mail news@pastemagazine.com.
Others Tagged With