Ben Kweller to tour on Changing Horses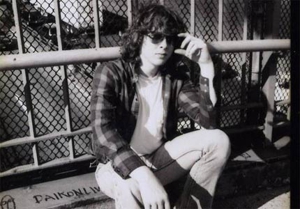 We already told you that Ben Kweller has gone country on his new album, Changing Horses, out Feb. 3 via ATO Records. Now the young songwriter, who just finished a Fall tour, has planned dates for February and March.

"The title is meaningful as it represents a sea change for the 27-year-old Texan-bred musician," says a press releases about the tour. "Beginning with his first record, Sha Sha, released in 2002, Kweller's albums have always been stylistically restless, moving from indie rock to ballads to anti-folk to melodic chug rock, often from song to song. Changing Horses, on the other hand, is of one mind -- a full-blown, straight up country affair, brimming with immaculate pedal steel, twang and multi-part harmonies. It features his touring band -- Chris Morrissey on bass and vocals, and Mark Stepro on drums and vocals -- as well as the brilliant Kitt Kitterman on pedal steel. Like all of Kweller's work, the new album is filled with unforgettable melodies and deeply soulful lyrics that could only come from someone as sensitive to the human spirit as he is."

Kweller has also spoken out on the record:

"I grew up bass-fishing, playing in creeks, and shooting BB guns," Kweller says. "Country music was the soundtrack to my life. It's still a big part of who I am. When Garth Brooks or Alan Jackson come on the radio, somethin' happens inside. Brings me back to the trees, back to pushin' cars out of the mud. Reminds me of my hometown."

On releasing a country album: "I've been working on Horses for years." he says. "I wrote the first song for it when I was 16. Over time, I've collected these songs that fit together and wanted to release them together. I didn't want to try and fit them on my other albums one or two at a time."

On producing the record himself: "I've learned so much from all the great producers I've worked with, from Ethan Johns to Gil Norton, and I just felt it was time for me to go in there and make the album the way I knew I could," he says. "I wanted it to feel really pure and direct. I wanted each instrument to sound exactly like that instrument, with very little treatment or alteration, to give it that natural, warm beauty that I love."

Dates:

February
16 - Omaha, Neb. @ Slowdown
17 - Minneapolis, Minn. @ Varsity Theatre
18 - Milwaukee, Wis. @ Turner Hall
21 - Cleveland, Ohio @ Case Western Reserve U
22 - Toronto, Ontario @ The Mod Club Theatre
24 - Somerville, Mass. @ Somerville Theatre
25 - New York, N.Y. @ Town Hall
26 - Washington, D.C. @ 9:30 Club
27 - Philadelphia, Pa. @ TLA
28 - Pittsburgh, Pa. @ Diesel

March
1 - Carrboro, N.C. @ Cat's Cradle
3 - Lousiville, Ky. @ Headliners Music Hall
4 - Nashville, Tenn. @ Mercy Lounge
5 - Athens, Ga. @ 40 Watt Club
6 - Birmingham, Ala. @ Workplay Theater

Related links:
A/V: Ben Kweller plays the Paste studio
News: Ben Kweller talks new country album, Avril Lavigne
Review: Ben Kweller - Ben Kweller

Got a news tip for Paste? E-mail news@pastemagazine.com.
Others Tagged With