Beyonce: I Am... Sasha Fierce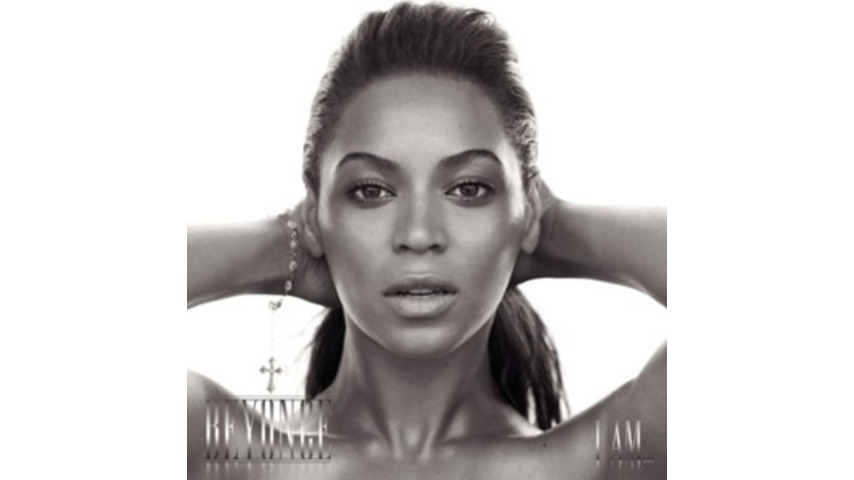 Beyonce reps for singles with excellent single, not much more

Beyonce's never been our most innovative R&B artist, she's just been our best. So maybe the overused alter ego theme of I Am... Sasha Fierce might have been enlivened by her fiery presence alone (just think: we get two of her!). But unfortunately, neither Beyonce nor her other half can salvage the limp and facile songwriting that covers both sides of this double LP.
On the first disc (I Am), Knowles comes off helpless and as emotionally closed as ever. "Irreplaceable" from 2006's B'Day showed her capable of sounding strong and naked at once, yet on tracks like "Disappear" and "Broken-Hearted Girl," her commanding voice sounds unusually thin. "I don't want to play the broken-hearted girl," she sings on the latter over weepy piano. On an album about assumed identities, it rings false.

The Sasha Fierce side is more like it. Here, Knowles works her confident, fun alter-ego. Still, she overdoes it on "Diva," a Lil-Wayne-aping track based around the repeated line, "Diva is a female version of a hustla." The side exists in two decades: Knowles sings about both hugging her boombox in her room ("Radio") and leaving a movie clip on a guy's phone ("Video Phone").
"Single Ladies (Put A Ring On It)," with its Morse code beeps and bounce, rehashes hits like "Get Me Bodied" rather than moving forward, but it's the only standout on the overstuffed LP. She was never a singles lady before.
Listen to Beyonce's "Single Ladies (Put a Ring On It)" from I Am... Sasha Fierce:
Others Tagged With