Ghostbusters video game gets a release date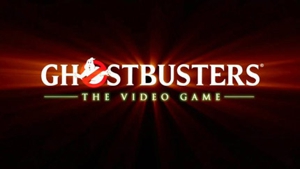 If you've played the first Ghostbusters game on the original NES, you may recall driving around in a white box meant to represent the Ghostbusters' Ecto-1, and disappointment that the game didn't live up to the movie. The news that Ghostbusters: The Video Game has made it out of production limbo, and is solidly slated for release on June 16 for all major systems might finally make up for that.
The date is significant because it will coincide with the debut of the original film on Blu-ray along with the movie's 25th anniversary. In previous months, rumors of a possible third
Ghostbusters
film
combined with the name Judd Apatow have gotten fans of both all slobbery over the franchise. For now, movie fans will have to wait and see.
The substance of the new video game is revealed by the cast of voice talents: Bill Murray, Dan Aykroyd and Harold Ramis. The game was scripted by Aykroyd and Ramis and looks to be a third-person over-the shoulder action title that takes place on a timeline after the events of the second movie. You'll play as a rookie and the fifth member of the ghostbusting team.
Early previews and trailers

of the new game seem to indicate that this time around developers got it right. Will you see Slimer? Yes. Will you use proton pack fire? Hell yes! Will you cross the streams? No! Never cross the streams unless…that's right they figured out a way to logically fit a reprised battle with the

Stay Puft Marshmallow Man

into the game.



Related links:
News: Judd Apatow's Year One first look revealed
News: Office producers to write Ghostbusters reunion film
Ghostbusters on IGN.com
Others Tagged With