Hilary Duff to star in new version of Bonnie and Clyde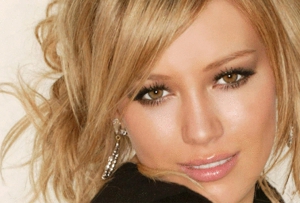 First, take a deep breath: The people behind the proposed flick The Story of Bonnie and Clyde insist that it's not a remake of Bonnie and Clyde, the classic crime thriller that helped usher in a new era of Hollywood. That's intended, we guess, to help the casting news go down a little easier: Hilary Duff as Bonnie Parker and the relatively anonymous actor Kevin Zegers as Clyde Barrow.
Not a remake. Not a remake. Not a remake. But of course, roles this iconic are inescapably tied to Faye Dunaway, Warren Beatty and the original film, a legacy any new movie version of the story will have to confront eventually.

Duff, to be fair, has mostly been regulated to tween-comedy stock since she began to make movies, so perhaps her dreary reputation as an actress isn't deserved. She had a slightly risky role in War Inc., but the movie fizzled; she also has a stint later this year in Stay Cool, a comedy from the Polish brothers (Twin Falls Idaho). A breakthrough role ahead is not inconceivable.

Zegers, meanwhile, remains mostly unknown despite more than a decade of credits to his name. He was the kid in Air Bud, and he's had prominent guest spots on TV shows, including Smallville and The X-Files.

Still, Tonya S. Holly, who wrote and will direct the new movie, can expect to find herself in a pretty deep hole from the start. She has said the movie is based on newspaper clippings she found about the notorious couple on any old family estate, and she also plans to shoot the movie at location settings in the deep South, so maybe she'll be able to transcend the backlash. Good luck to her.

Related links:
Review: War, Inc.
HilaryDuff.com
IMDb.com: Bonnie and Clyde

Got a news tip for Paste? E-mail news@pastemagazine.com.
Others Tagged With