John Cleese adapts A Fish Called Wanda for the stage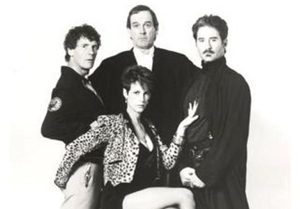 According to the Telegraph, John Cleese is in the process of adapting his 1988 hit movie A Fish Called Wanda for the stage. And curtain calls won't be the only addition to the original script: Cleese is turning the "smashing comedy" of a jewel heist gone awry into a musical.
Cleese waived all royalty rights to Monty Python and the Holy Grail when he was approached by Eric Idle about Spamalot, the splashy song-and-dance adaption of King Aurthur's quest, allegedly because he thought it would be a flop.

But the 2005 Broadway production, directed by Mike Nichols, won three Tony Awards including the Tony Award for Best Musical of the 2004-2005 season and received 14 nominations.

With his third divorce on the horizon, along with a heavy alimony (two houses, half his earnings and a maintenance of nearly £1 million a year) Cleese is looking for a new nest egg. A Fish Called Wanda: The Musical could be it.

His daughter Camilla is co-writing the script with him, but they will probably hire a lyricist for the musical numbers. Says Cleese, Camilla is "much funnier and quicker than I am, so I limp along after her."

Related links:
RottenTomatoes.com: A Fish Called Wanda
Spike.com: A Fish Called Wanda trailer
IMDb.com: John Cleese

Got news tips for Paste? E-mail news@pastemgazine.com.
Others Tagged With