Joshua Radin: Simple Times
[Columbia]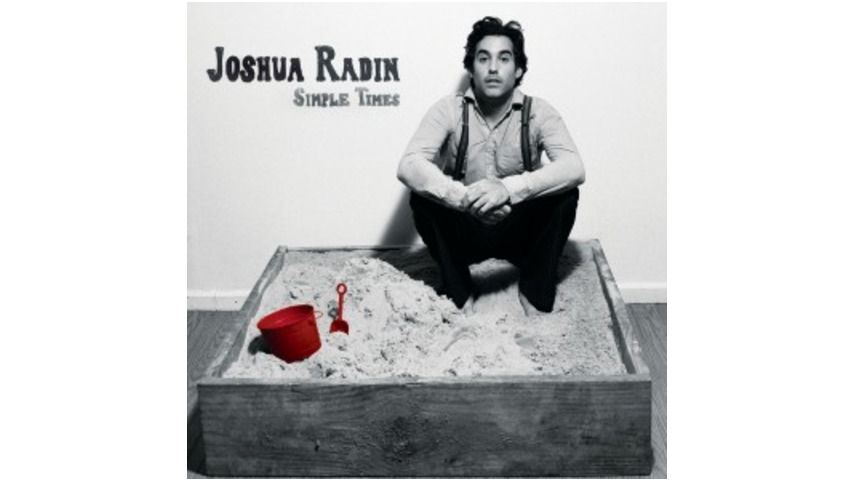 Folk/pop singer crafts familiar, fleetingly enjoyable assortment of songs
There is a tangible sincerity to Joshua Radin. While his brand of singer/songwriter tunes aren't terribly original, they never feel false or fabricated.
Simple Times
, his sophomore release, is just that: simple. It sticks to his formula of pensive, vaguely introspective lyrics (example: "you make your past your past") echoed through his hushed, whisper-thin voice, peppered with wistful piano and string arrangements. Songs like "One of Those Days" and lead single "I'd Rather Be With You" are fleetingly pleasant. "Sky," the sprightly confection with fellow Hotel Café artist Meiko, is charming and earnest ("Sometimes I forget to love you like I should / But I'd never leave you / No, I never would"). The muted, melancholic "They Bring Me To You" is a stunning standout, with pitch-perfect vocals from Erin McCarley that melt in tune with Radin's. When Radin strays too far from the formula, like the African-twinged "We Are Okay" and the grating "Vegetable," the album stalls. But even though nothing approaches the honeyed intimacy of "Star Mile" or the lush instrumentation of "Sundrenched World" off 2006's
We Were Here
, Radin has crafted a worthy collection of songs destined for future Zach Braff movies (his close friend). That's not necessarily a bad thing.
Listen to Joshua Radin's "They Bring Me To You" from Simple Things:
Others Tagged With