Otis Redding tribute scheduled for Feb. 17 at UGA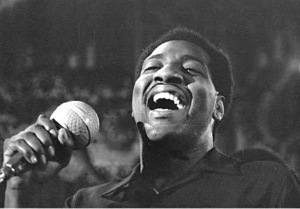 On Feb. 17 the University of Georgia will hold an Otis Redding tribute at 2 p.m. in Mahler Auditorium. Performances will feature Randall Bramblett, John Berry, T. Graham Brown, Bryan Howard and Jimmy Hall of Wet Willie.
A Macon, Georgia native, Redding spent his youth playing with
Little Richard
and Johnny Jenkins and The Pinetoppers. While singing with the Pinetoppers, Redding was introduced to Athens' WGTV studios (now
WUGA studios
). They went on to record Redding's first hit "Shout Bamalama." The critical success of the song eventually launched a solo career for Redding, who went on to sign with Stax Records.
Redding died prematurly on Dec. 9, 1967 in a plane crash, just three days after recording the smash-hit "(Sittin' on) The Dock of the Bay." He was inducted into the Rock and Roll Hall of Fame in 1989.
Others Tagged With