Ray LaMontagne takes Low Anthem, Mayfield on tour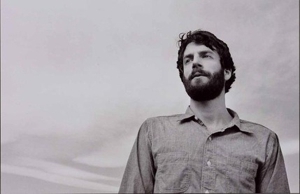 Ray LaMontagne has announced the dates for his upcoming tour. The bearded crooner, who often draws the comparison to a young Van Morrison, will travel the country throughout April in support of his third album, Gossip In The Grain.
Fans can buy front-row seats through the Tickets-for-Charity website, which will donate a portion of each package purchased to The National Children's Cancer Society. LaMontagne will be touring with Low Anthem April 2-15 and Jessica Lea Mayfield April 17-30.
2
- Monteclair, N.J. @ Wellmont Theatre
3
- Pittsburgh, Penn. @ Palace Theater
4
- Philadelphia, Penn. @ Tower Theater
6
- Albany, N.Y. @ The Egg
7
- Northampton, Mass. @ Calvin Theatre
8
- New Haven, Conn. @ Schubert Theater
11
- Portland, Maine @ Merrill Auditorium
12
- Burlington, Vt. @ Flynn Center for the Performing Arts
14
- Montreal, Quebec @ Metropolis
15
- Toronto, Ontario @ Massey Hall
17
- Cleveland, Ohio @ State Theatre
18
- Cincinnati, Ohio @ Taft Theatre
19
- Ann Arbor, Mich. @ Michigan Theatre
21
- Milwaukee, Wis. @ Riverside Theatre
22
- St. Louis, Mo. @ Pageant Theater
24
- Asheville, N.C. @ Thomas Wolfe Auditorium
25
- Louisville, Ky. @ Brown Theatre
27
- Birmingham, Ala. @ Alabama Theatre
28
- Jacksonville, Fla. @ Florida Theatre
29
- Tampa, Fla. @ Tampa Theatre
30
- Miami, Fla. @ Fillmore at Jackie Gleason
Others Tagged With