Silver Jews' frontman (maybe?) quits, attacks father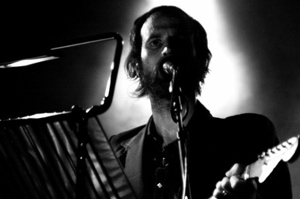 Silver Jews' frontman David Berman allegedly called it quits Thursday evening after half a dozen albums, according to the Drag City online forums. One of two posts written, titled "Silver Jews End- Lead singer bids his well-wishers adieu," explains that he is leaving the band to pursue other projects. Despite reports to the contrary, the story and its writer are still unconfirmed. "Honestly we don't know about Silver Jews," a Drag City publicist told Paste via e-mail. "He hasn't told us that."

"I guess I am moving over to another category," the writer said in the lengthy post. "Screenwriting or Muckraking. I've got to move on. Can't be like all the careerists doncha know. I'm forty two and I know what to do. I'm a writer, see? I always said we would stop before we got bad. If I continue to record I might accidentally write the answer song to 'Shiny Happy People'."

After biding adieu to his fans and friends, the writer made a second post titled "My Father, My Attack Dog," and wrote that he was about to reveal "his gravest secret. Worse than suicide, worse than crack addition." He then began accusing Berman's father, Richard Berman, of being a "human molester," "exploiter" and "scoudrel," amongst other things.

Silver Jews' Jan. 31 performance at Cumberland Caverns in McMinnville, Tenn. might be their last. The band has also canceled its South America leg of the tour.

Related links:
Feature: Catching up With... Silver Jews
Silver Jews official site
News: Silver Jews detail sixth album, look to tour

Got a news tip for Paste? E-mail news@pastemagazine.com.
Others Tagged With