The Bird and The Bee: Ray Guns Are Not Just the Future
[Blue Note]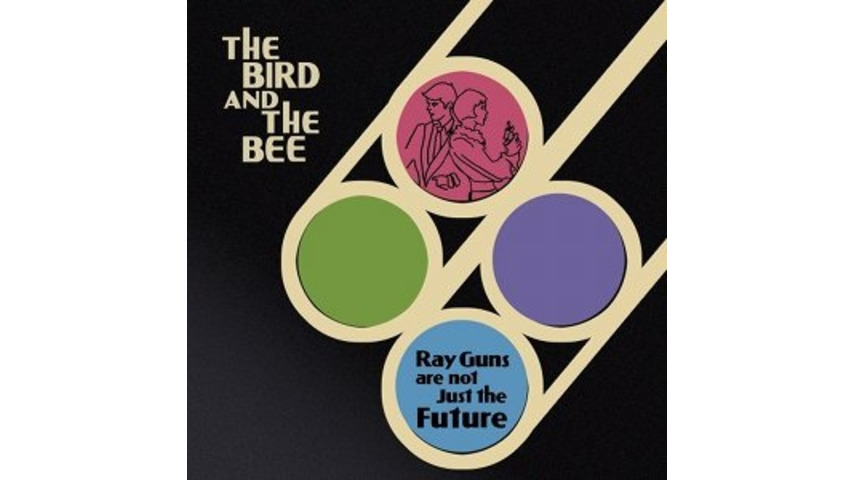 Los Angeles duo digs into pop pastiche

Having turned their off-the-cuff side project into a surprisingly eclectic debut album and a single that topped Billboard's Hot Dance Club Play chart, singer/songwriter Inara George and veteran producer/sideman Greg Kurstin cast their stylistic nets even wider on their second full-length. As before, George is the coyly wide-eyed focus for Kurstin's glistening electronic production and bubbling beats, creating a singular personality out of a disparate set of song styles. But unlike before, the Brazilian and psych-pop influences are muted in favor of more straightforward gestures, with bits of icy space pop ("Ray Gun"), swinging Tin Pan Alley ("You're a Cad") and pristine, sighing balladry ("Baby") turning up among hip-hop-style shout-outs and smirking paeans to David Lee Roth. But while the duo borrows a bit too obviously from its influences at times, the album's detailed production and stylistic shifts reward multiple listens, resulting in a pop album with surprising depth.

Listen to "Ray Gun" off Ray Guns Are Not Just the Future on The Bird and The Bee's MySpace.

Others Tagged With