Ang Lee may direct Life of Pi film adaptation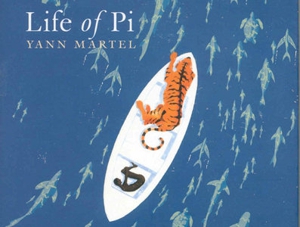 Ang Lee has had a spotty directorial resume, but he may be a decent choice to direct the adaptation of Yann Martel's Life of Pi (a book whose popularity can be indicated by the 1,866 customer reviews on Amazon). As a matter of fact, he's in talks to do just that.
Lee, who became famous for Crouching Tiger Hidden Dragon, will likely have luck distilling the elements of magical realism from the novel into movie form. The story is about a young Indian man named Pi who survives the sinking of a ship, only to find himself confined to a 26-foot life raft with a zebra, orangutan, hyena and a Bengal tiger named Richard Parker. The focus on cinematography that Lee brings to his films will likely be a necessary ingredient, as much of the story takes place in the confines of a small raft or as Pi hallucinates. There are depths to the story, which act as an allegory, that Lee can explore. In addition, Lee has already filmed adaptations like Brokeback Mountain and Rick Moody's The Ice Storm.
M. Night Shyamalan was at one point (probably some time just prior to releasing his ghastly film,
The Happening
) supposed to direct. Shyamalan, in fact, wrote a foreword to the paperback edition in which he states that a friend initially thought he'd written the book under a pseudonym, because there is a sharp twist. (Shyamalan, of course, is recognized for the increasingly impotent
twists
in his films.)
Much of the success of this film will depend on the script's adherence to the source material. Whereas Lee was criticized for his take on
The Hulk
in terms of his study of Bruce Banner's emotions and avoidance of the action that fans craved, that approach might actually be an asset in
Life of Pi
, where much of the movement of the story is reliant on the tension in the raft as the occupants dwindle.
Others Tagged With