Amazon and Google make books extra portable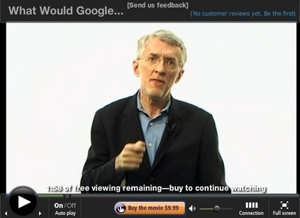 It looks as though you can all but throw out the library card that's been hiding behind all of the other plastic in your wallet. With the announcement of Amazon's 230,000-plus Kindle e-book titles being formatted for your cellphone, the idea of actually going to the library is one step closer to becoming completely obsolete.
The company hasn't disclosed when the titles will be available nor the compatible devices, but if you simply can't wait to get rid of your hardbacks, you can always invest in the newest version of the Kindle, which is set to be revealed later this week.
In addition to Amazon's mobil upgrade, fellow new-media giant, Google, is expanding its
Book Search
to cell phones. The company already has more than 1.5 million public domain works available online and has struck an
agreement
with the Association of American Publishers that will bring even more books to you with the click of a button.
If all of that isn't convenient enough for you, you can check out the newest advancement in digital reading. HarperCollins has decided to embrace its consumers' shrinking attention span with the creation of its V-Book, a super-abridged version that feature the basic concepts and highlights of a book as read by the author. The first book is Jeff Jarvis'
23-minute
What Would Google D
o? And while the concept seems, well, a bit lazy, the digital $9.99 version sure looks good next to the hardback's $26.99.