Ghostbusters III a go, Dan Aykroyd says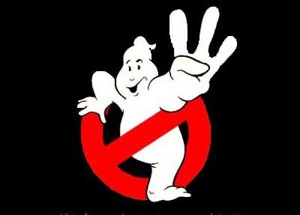 Ghostbusters III rumors are alive and well thanks to a few of Dan Aykroyd's incomplete utterances to a question at a promotion for the new House of Blues in Boston. As part of a live chat session with Boston Globe readers, Aykroyd said this about the project: "Script is commenced early Summer. Hope to be in production by late Fall 2009."
In 2005, Harold Ramis said that he was considering making a third Ghostbusters film written by Dan Akroyd and set to star Ben Stiller alongside the original line-up with the apparent omission of Bill Murray. (At that time, Murray was still on his post-Lost in Translation quest for an Oscar and, with the exception of some voice acting in Garfield, was avoiding comedies like the plague.)
It seems that the movie is borrowing some of the ideas from Aykroyd's script for
Ghostbusters: The Video Game
. Perhaps it was the renewed buzz around the game that brought those old memories of proton packs and protoplasm (or maybe cold, hard cash) back to the trio of Akroyd, Ramis and finally Murray.
Regardless, the script for the new film is said to be in the works by the producers of
The Office
, and rumors of Judd Apatow and Seth Rogen's
involvement
have been flying around for awhile. One can only hope. The listing for the movie on IMDb currently only has writers attached.
Others Tagged With