Michel Gondry directing Seth Rogen's Green Hornet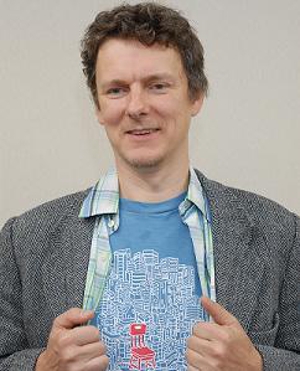 The Green Hornet was floundering. Despite its blockbuster star, Seth Rogen, the film was stuck in development hell. A director was found, Kung Fu Hustle's Stephen Chow, but still nothing was moving forward. Finally, the film was assumed canceled, or at the very least, unlikely to be made until a decade later with a totally different cast and crew. Now, Variety has announced that the project is saved, with a release date set at June 25, 2010. What's more, the only surprise bigger than the film's resurrection is the news that Michel Gondry, the lo-fi auteur behind Eternal Sunshine of the Spotless Mind and The Science of Sleep, is in charge.

To say that this is shocking news is an understatement, since his largest budget until now has been $20 million. In contrast,
The Green Hornet
is being approached as a blockbuster, and though its budget is still unknown, given Rogen's starring role and its summer opening, the film will almost certainly cost well more than double that. In fact, it'll likely be more than all of Gondry's previous features combined.
Gondry's well-known aesthetics also seem like an odd fit for the film, since it's not just starring Rogen, but also written by him and his writing partner Evan Goldberg. Generally, the comedic sequences of Gondry's features are the weakest parts, excepting
Dave Chappelle's Block Party
. However, despite his big screen infatuation with do-it-at-home special effects, many of his videos featured cutting edge visual techniques; it's even arguable that he created Bullet Time. And when someone else (which is to say Charlie Kaufman) wrote for him, Gondry did pull off some great laughs.
It's safe to say that at this point, no one really knows what to expect. As strange as this pairing sounds, it could end up being a perfect match. Gondry had been eyeing the project for a long time before the announcement, initially
asking about it back in 1998
. That the studio who rejected his ideas years ago has now embraced them may mean that he really is on the same page as Rogen and Chow.
Related links:
Review: The Science of Sleep
Review: Be Kind, Rewind
News: Michel Gondry launching a website
Got news tips for Paste? E-mail news@pastemagazine.com.
Others Tagged With