Nine Inch Nails announce final tour with Jane's Addiction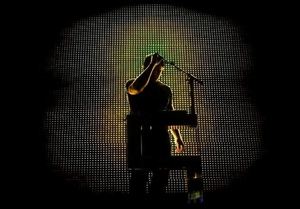 Trent Reznor has decided it's about time for Nine Inch Nails to take a possibly permanent hiatus from music. It's understandable: the band has traveled the globe, sold millions of records and inspired leagues of introverted teenagers to embrace their dark side, consequently worrying parents everywhere. But before he and his genre-defining group bids the music world adieu, they've got a little something called a WORLD TOUR to get out of the way.
Reznor recently
announced
via a note on NIN.com that in honor of
Pretty Hate Machine's
20th anniversary, NIN would give it one last go, and take long-time friends,
Jane's Addiction
:
"Towards the beginning of my career in Nine Inch Nails, our biggest break came in the form of an invitation to perform a series of shows with Jane's Addiction. These performances essentially created and defined the term 'alternative' rock in the U.S., created an ongoing festival franchise that is still thriving (Lollapalooza), set the stage for Nirvana to shift popular tastes a few months later, and were really fucking FUN to play and attend - truly the best times I've had."
The trek will show a far more scaled back version of NIN's touring persona, as the band decides to ditch the transparent stealth screens and lasers that they used on last year's
Lights In the Sky
tour for a more raw performance. Dates for the tour have yet to be announced.
Others Tagged With