Ryan Adams gets Extra Cheese for Valentine's Day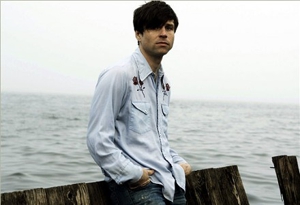 Just in time for the upcoming lovers' day, Ryan Adams is releasing an EP called Extra Cheese through his label, Lost Highway. The compilation will be released exclusively through iTunes tomorrow (Feb. 10).

Adams is currently touring in Australia and will soon head back west to begin his North American tour on Feb. 20. In early January, he took to his
blog
and wrote that his concert in Atlanta will be his last with
The Cardinals
and maybe with music all together.
In other news, Adams will be releasing his new book,
Infinity Blues
, on April 1.
Extra Cheese
Tracklist:
Two
Blossom
Answering Bell
Evergreen
My Love for You Is Real
Desire
Hey There, Mrs. Lovely (unreleased)
Upcoming Tour Dates with The Cardinals:

February
20 - New Haven, Conn. @ Shubert Theater
21 - Boston, Mass. @ Orpheum Theater
22 - Montclair, N.J. @ Wellmont Theater
26 - Columbia, Mo. @ Missouri Theater
27 - Kansas City, Mo. @ Uptown Theater
28 - Tulsa, Okla. @ Brady Theater
March2
- El Paso, Tex. @ Abraham Chavez Theater
4
- San Antonio, Tex. @ Majestic Theatre
6
- Birmingham, Ala. @ Alabama Theatre
9
- Jacksonville, Fla. @ Florida Theater
11
- North Charlston, S.C. @ North Carleston PAC
12
- Columbia, S.C. @ Township Auditurium
14
- Nashville, Tenn. @ War Memorial
15
- Louisville, Ky. @ Palace Theatre
18
- Memphis, Tenn. @ Minglewood Hall
19
- Mobile, Ala. - Saenger Theater
20
- Atlanta, Ga. - Fox Theatre
Related links:
Others Tagged With